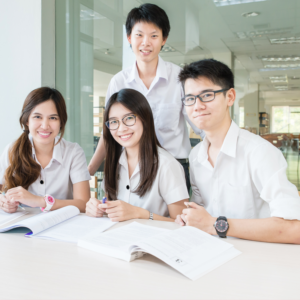 Step 1: Application
Applications can be submitted through the Alborz Educational Centre online application system or by filling out the application in this booklet. If you are completing the process online, follow the instructions to ensure you have attached all relevant supporting documents.
Incomplete applications cannot be processed and will be returned to you to complete and resubmit. Please see the website for current application deadlines.
Step 2: Assessment:
Alborz Educational Centre  International Admissions team will assess your application. The following will be assessed prior to sending a Letter of Acceptance (LOA):
• English language entry requirements.
• Academic entry requirements.
A complete application is normally assessed within five business days.
Step 3: Offer
If your application is successful you will be sent one either a Provisional Letter of Acceptance, a Conditional Letter of Acceptance, or an Unconditional Letter of Acceptance. Each offer outlines the next steps in the application process including accepting your offer. Please note, you must not use your Letter of Offer to apply for a student visa.
Step 4: Acceptance
Accepting your Letter of Acceptance generally includes the following steps:
• Paying the deposit outlined in your Letter of Acceptance
• Signing and returning the Terms of Agreement
Once completed, Alborz Educational Centre  will issue a Confirmation of Enrolment (CoE) which you can use to apply for your Canadian student visa.
Step 5: Visa
The Government of Canada is responsible for issuing visas to students who wish to study in Canada. To ensure that you are not delayed, you must apply for your Visa immediately upon receipt of acceptance. For more information, please visit: http://www.cic.gc.ca/english/information/applications/student.asp.
Step 6: Arrival
Congratulations! You made it! Read the following section on Arrival and Accommodations and be prepared to have a fantastic orientation!