Alborz offers students from grade 3 toward the Ontario Secondary School Diploma (OSSD). 
Alborz Elementary school provides programming for students from grade 3 to Grade 8.  At Alborz, we follow the Ministry of Education curriculum and provide enriched programs that prepares students for their high school education. Through the integration of academics and art, we are able to meet each child at their place of learning.
In addition to our core academic programming, students receive instruction by specialist teachers in computers, physical education, art and French. The focus remains on providing a rich and stimulating program in which students are eager to learn. Activities designed to improve self-confidence, promote self-discipline, develop organizational skills, and respect for others and our school community are incorporated into the program.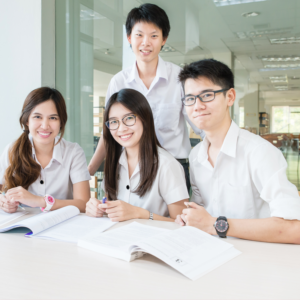 Ontario High School is based on a credit system.  Students must earn a total of 30 credits (one for every 110-hour course successfully completed) to obtain a high school diploma. Eighteen of the credits are compulsory, earned in a specified number of courses from a list of subjects that every student must take. The remaining 12 credits are optional, earned in courses that the student may select from the full range of courses offered by the school. Students usually take 4 to 6 credits per semester.
The secondary school program is designed so that the students can meet the diploma requirements in four years following Grade 8. Courses are offered in such a way to ensure that education is relevant both to students' needs and interests and to the requirements of post secondary institutions. In Grades 9 and 10, courses strongly promote the acquisition of essential knowledge and skills by all students, but at the same time allow students to begin to focus on their areas of strength and interest and to explore various areas of study. In Grades 11 and 12, the program is designed to allow students to choose courses that are clearly and directly linked to their intended post secondary destinations.  To ensure that students develop awareness of civic responsibility in high school, they must also fulfill a Community involvement requirement of 40 hours to qualify for the secondary school diploma.  
The school year is divided into three semesters. This allows students to achieve maximum credit needed in an academic year.  Additional support is provided after school.  We also prepare students for the mandatory Ontario Secondary School Literacy Test.  Our highly qualified teachers guide students towards working independently and learning through experience. In this way, students are active participants in their own learning.  They also offer homework support, aimed to strengthen English literacy skills English Efficiency support, mandatory for International students.
The graduation requires student a challenging, high-quality curriculum and the achievement of ideal results. In keeping with the emphasis on high standards, students are required to successfully complete the provincial secondary school literacy test and have 40 hours of Community Service in order to graduate.
The goal in our program is to successfully prepare each individual student with the skills they require for their entrance into the university of their choices.
To achieve this goal, Alborz instructors focus on the following principles:
Instilling a moral obligation to achieve to one's ability;
Providing an enriched academic program;
Focusing on the development of organizational skills.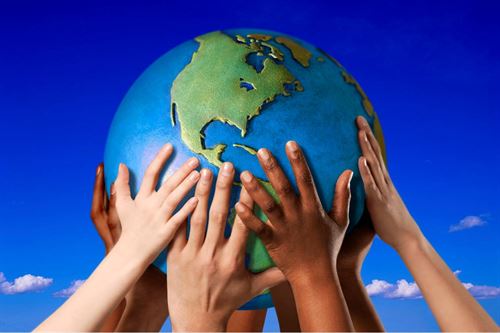 YOUR DECISION, YOUR FUTURE. WE ARE HERE TO HELP.
Compulsory Credits for High School Students (total of 18)
Students must earn the following compulsory credits in order to obtain the Ontario Secondary School Diploma:
4 credits in English (1 credit per grade)
1 credit in French as a second language
3 credits in mathematics
2 credits in science
1 credit in Canadian history
1 credit in Canadian geography
1 credit in the arts
1 credit in health and physical education
0.5 credit in civics
0.5 credit in career studies.
plus:
1 additional credit in English, or a third language, or social sciences and the humanities, or Canadian and world studies.
1 additional credit in health and physical education, or the arts, or business studies.
1 additional credit in science (Grade 11 or 12) or technological education (Grades 9-12)
Optional Credits (total of 12)
In addition to the 18 compulsory credits, students must earn 12 optional credits. Students may earn these credits by successfully completing courses that they have selected from the courses listed as available in the school course calendar.
The Optional Credit courses are designed to suit individual interests, abilities, and goals for the future. Students should check the prerequisites for the different courses as well as discuss with their subject teachers which type of courses best suit their needs. It is essential for a student to carefully plan his/her course selections each year.
For further information about Course descriptions, Course Name, Code and Prerequisite, please refer to the Course Selection.